I've always been pretty active and have enjoyed exercising. Which is one of the reasons why I turned that passion into my work for a while by becoming a Fitness Instructor in the late 80's/early 90's (yes there was a lot of pink lycra involved too!).
My passion for fitness combined with my passion for travel as I worked my way travelling the East Coast of Australia, then the USA and then onto the UK. This is where I crossed over to the travel industry working for a European Travel company, taking tours through Europe, before eventually settling back home in Melbourne, Australia and starting my own inbound travel company to showcase Australia to the world.
My point is, that I understand that although I am passionate about keeping active, like many people once my work became office based and there is lots of work to do and lots of deadlines that don't involve you being physically active, it's easy to stop exercising and develop habits that are not so healthy. There's just too little time and we choose not make it a priority. "I want to go to the gym, but this report is due and if I don't get if finished it will cause trouble" Sound familiar to anyone? Once I had my daughter, I found it even harder to find time for me.
So how do we integrate wellness into our everyday activity?
In the speaking and business mentoring work that I do now, I present workshops on Goal Setting. Where I talk about our patterns, how strong they are and how they may be preventing us from achieving our goals. Is what we are doing now getting us closer to our goals? If not, we need to change what we are doing. If that change involves changing habits, it needs commitment, as it is very easy to slip back into old behaviours, we easily step back into what we already know, even though those habits may not be taking us where we would like to go.
In designing the program for Wellness on Time, I wanted to make sure that we made it easy, simple and fun for people to use and to integrate into their daily routine.
In doing so, I used examples from my own experience, feedback from others and further research on creating new habits. We all have reasons why we don't move our bodies (aka exercise). The most common reason for not finding ways to move throughout the day is, time.
Here are my Top Tips on Integrating Wellness into your Everyday!
1. Make it a Priority. Say it to yourself, say it to others – My Health and Wellness is Important to me.
2. Plan – Saying it is one thing but action is key – do something about it! Put it in your diary and make it a priority – by that I mean wherever possible not conceding that time for other appointments, put your wellness needs first.
3. Don't try to do it all at once. If the changes are too severe you may find it difficult to keep it up. So rather than trying to change your whole lifestyle overnight. Start with a small change and integrate that first.
4. You don't have to be perfect. Nothing can make you feel like quitting more than when you turn up for a group workout and you're struggling and everyone else seem to be a master at it! It is not a competition with others, it is about you improving, and has nothing to do with anyone else. Make small steps to improve your technique or efforts each time.
5. Don't beat yourself up if you miss it. If your goal was to include 3 x 30 minute workouts a week and you missed one – don't beat yourself up. Too much abstinence from the routine may cause you to feel like you're starting all over again and may cause you to feel like you're struggling to achieve your results, so yes, if you miss one try and make it up, if not, just move on and make sure you make the next one.
6. Be your own best friend. This one is so important for wellness in life in so many ways. Watch your self-talk, comments like calling yourself a loser will most likely make you feel worse, and can have a negative effect in so many ways. Be your own support person, acknowledge that you are improving, even if it is only small steps or by just turning up. A very wise healer once told me "that little voice inside you should say the things to you that you would want your very best friend to say". Be kind to yourself always.
7. Feeling Good – It's not about the end Goal. Changing to achieve healthy habits is not an end goal or an event, as your life is ever evolving. It is a process, a lifestyle choice. If you make changing the habit the goal, then what will you do when you reach your ideal weight, achieve however many reps, eat fruit and veg, feel good every day? You might stop. So embrace the process and enjoy the activities that you do, so that enjoyment and the benefits of feeling good as you make improvements becomes the reward not the end goal.
8. Get started today – small steps can make a big difference, we can so easily find reasons as to why we don't start today, too busy, too tired, need new workout gear … etc. Take a small step to get started today.
9. Be Specific – many of us may have done this in stating a new commitment or maybe a new year's resolution – making a statement like – I will exercise more. Instead try something like – I will do a minimum 3 x 30 minute walks/workouts each week. If you do more that's great, start with something that is not too constrictive so that you don't feel like dropping out straight away, but something that you can measure to say – yes I did that this week! As I said earlier put it in your diary so you can fit it into your weekly schedule. If you miss one make sure you get the next one.
10. Repeat – the more you do to make it part of your routine the more likely you will make it instinctive and turn it into a habit. After a while you may find that if you skipped your workout you really miss it and you will naturally adjust your schedule to fit it in elsewhere to make it up.
11. What do I do if I need to take a break eg. holidays? Many of us start a new fitness routine when we know we have a holiday or vacation coming up. The thought of fitting into a swim suit after winter can be a bit daunting! So we ramp up the activity before we go and then it is easy to let all of your good work slip when you're away … but you don't need to. You may choose to include some of your regular activities but think of all of the holiday activities you can do whilst away that will keep you moving, snorkelling, stand up paddle boarding, walks on the beach, hiking, bike hire, sea kayaking, walking and bike tours. Make it fun! If your break from routine was due to illness or injury consult with your health practitioner if needed to see what you can still do whilst injured, you may need to adapt your program. For whatever the reason you take a break, try and resume as soon as possible.
12. Replace a not so good habit with a better one. There is a lot of opinion around that says that it takes 21 – 30days to break a habit or form a new one. From my research I've discovered that whilst that may be true for some this is based on an opinion published in a book in the 1960's and has been perpetuated as fact in a range of theories since. Although it seems that this is based on opinion rather than a scientific study, it is a good estimate. From what I've read and from my experience changing a habit can be based on a range of factors, and can take anywhere between a few days, to several months or even years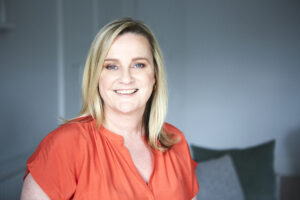 Natalie Pickett is the Founder and CEO of Wellness on Time – An online wellness program, books and magazine to help you to integrate wellness into your everyday.
Join us for 28 days of wellness!
We are making it easy, by delivering short, easy to follow wellness activities to your inbox every day.
No lock in contracts or fees. Sign up for the 28 days of Wellness, and pay only $28! For as little as $1 a day you will receive integrated health and wellness activities for a healthy lifestyle, delivered directly to your inbox.
Register now and help to raise money for a good cause – for every person who signs up for 28 days of Wellness we are giving 10% of proceeds to charity.

DISCLAIMER
The information provided is educational in nature. The information is offered with the understanding that the publisher and author is not engaged in providing medical, or psychological services. The information is not intended to be a replacement for therapy, professional or medical advice. The information is general in nature, as each person's situation is unique. You should consult your advisor before taking any action. If you have an injury or medical condition you should seek professional advice before proceeding.